Seven Secrets #1 is a comic book published by BOOM! Studios,
Written by Tom Taylor
Art by Daniele Di Nicuolo
Colors by Walter Biamonte & Katia Ranalli
Letters by Ed Dukeshire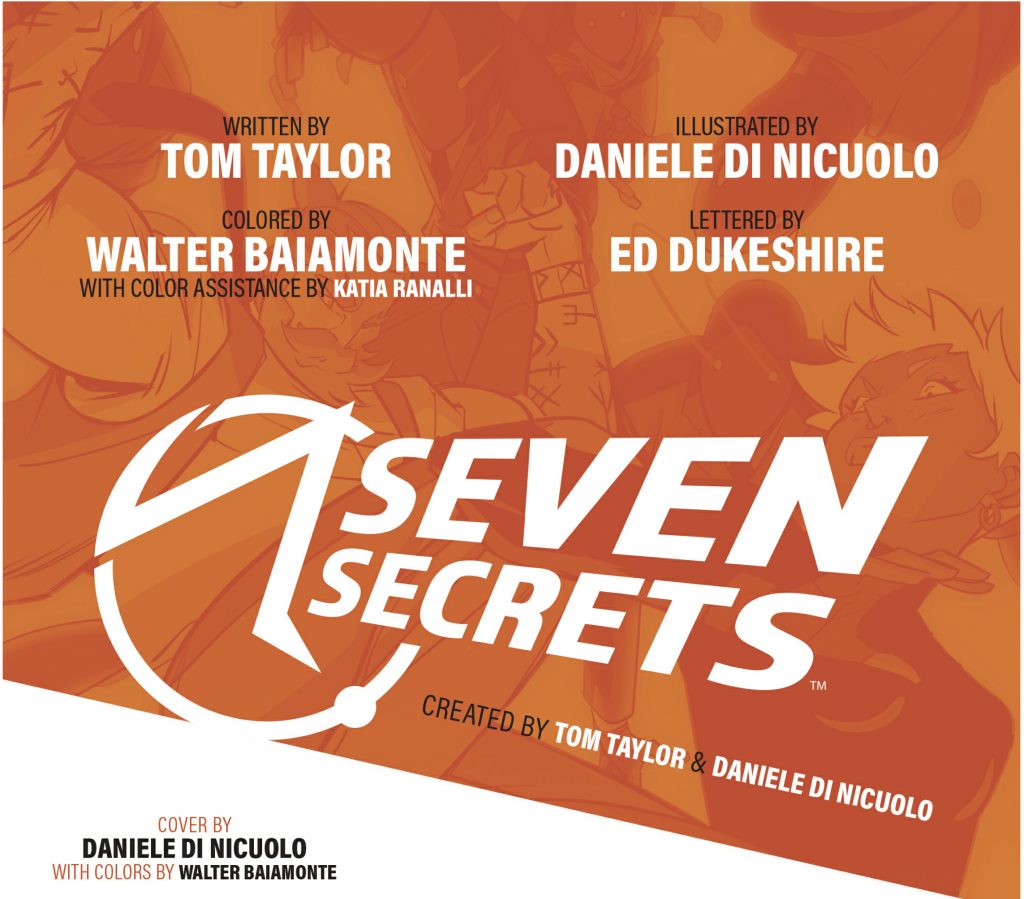 For centuries, the Order has trusted in Keepers and Holders to guard the Secrets in seven briefcases against all harm, but when their stronghold is attacked and the secrets put in peril, the entire Order must face their greatest fear — an enemy who knows too much and is willing to kill to get what he wants.
In the series premiere issue, we are dropped in the middle of the action as the Order is being attacked and we meet a Keeper and a Holder of one of the Seven Secrets, but there is more to their than just the action as we dive into their backstory to understand why this attack on the Order will change their lives and the secrets they are sworn to protect. The series is setting out to not only explore the Order but the members that have sworn to protect it.
Tom Taylor sets up a new world for the readers that is full of mysteries and possibilities for adventure. At the same time Taylor fleshes out the back story of the Keeper and Holder and how a mistake from the past will have lasting consequences. Also the introduction of the antagonist is subtle but deliberate. Taylor in a few pages fully fleshes out the main players in this story. The dialogue is humorous but it never takes away from the severity of the situation. Taylor's writing manages to create distinct characters with very specific voices and this makes for some likable characters.
The story manages to engage and slowly relates the information as needed. There are two distinct timelines in this issue. The present in which the order is dealing with the ongoing attack. This part of the story is full action, quickly paced panels, big and bombastic scenes of explosions, fighting, shooting and conflict. In contrast the flashbacks are full of character moments. Quiet scenes that expand on the lives of the characters.
The art in the book is both stylized and dynamic. The characters are very well defined and stand out as individuals. The look of the book is very modern, this is portrayed by the bright color palette. The dynamism in the art maintains the fast pace form the above mentioned current timeline. The flashback sequences are more focused on establishing clear facial expressions and body language. There are many panels that use angles to emphasize the impending dread and severity of the situation.
Seven Secrets #1 excels in balancing world building and storytelling. This issue is available now in comic shops everywhere.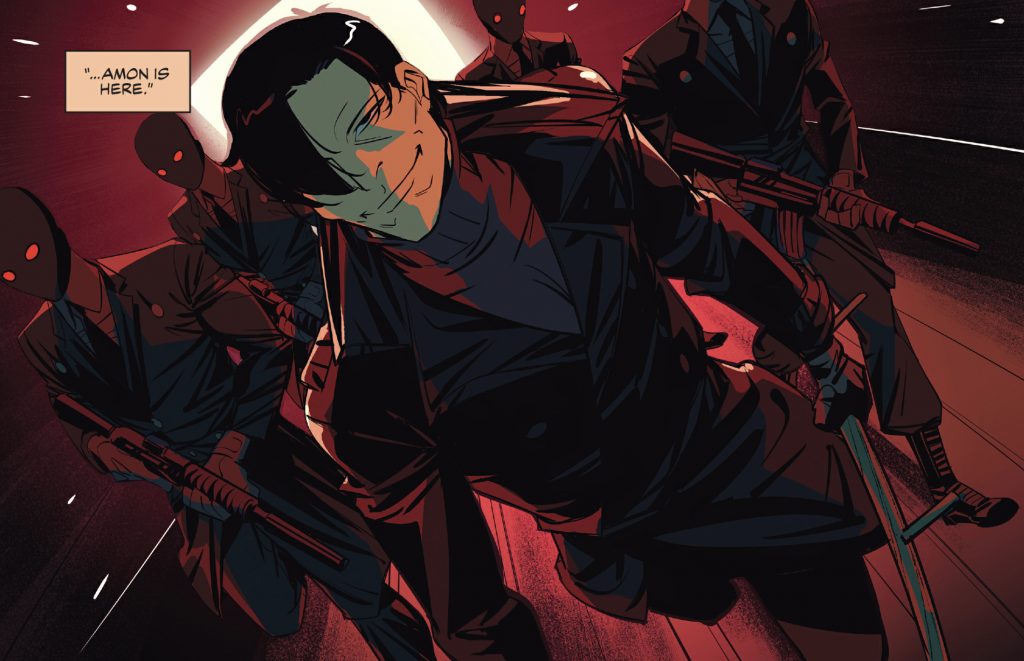 Rating: 5 / 5
Written by Daniel co-host of the Next Issue Podcast
@eckospider on Twitter.
Find the bi- Weekly podcast @NextIssuePod anywhere podcasts are available.
Podcast available at Next Issue Podcast page