Early review of the upcoming comic Taskmaster by Jed MacKay, artist Alessandro Vitti, colorist Guru-eFX, and letterer Joe Caramagna.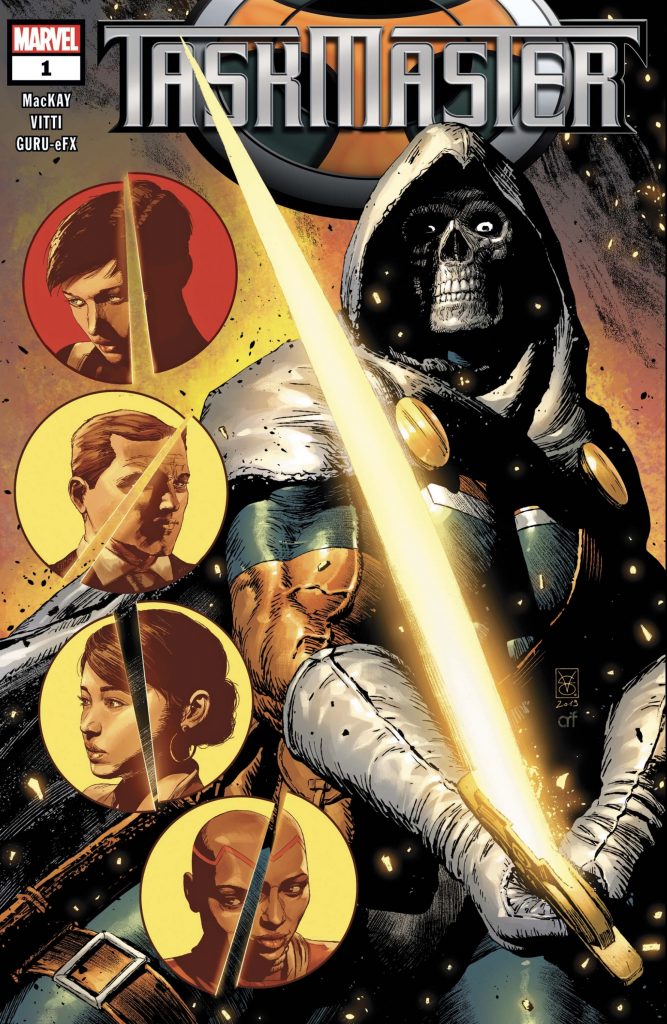 I'll be honest. I've never read a Taskmaster story. Not even once. I know who the character is and what his abilities are, but that is due to different video games and Marvel cartoons. I've never really read a Taskmaster story or arc involving the character.
For those of you that do not know much about him, Taskmaster is the alter ego of Tony Masters. He is a super villain, mercenary, and anti-hero. He first appeared in Avengers #195. He has the ability to mimic any persons movements, fighting styles and mannerisms which makes him a very formidable opponent.
Taskmaster #1 starts with him in the middle of doing odd jobs to make ends meet.  In the middle of the job, he is suddenly attacked.  With no weapons and no time to react he is forced to run.  Only to be helped by an unlikely accomplice.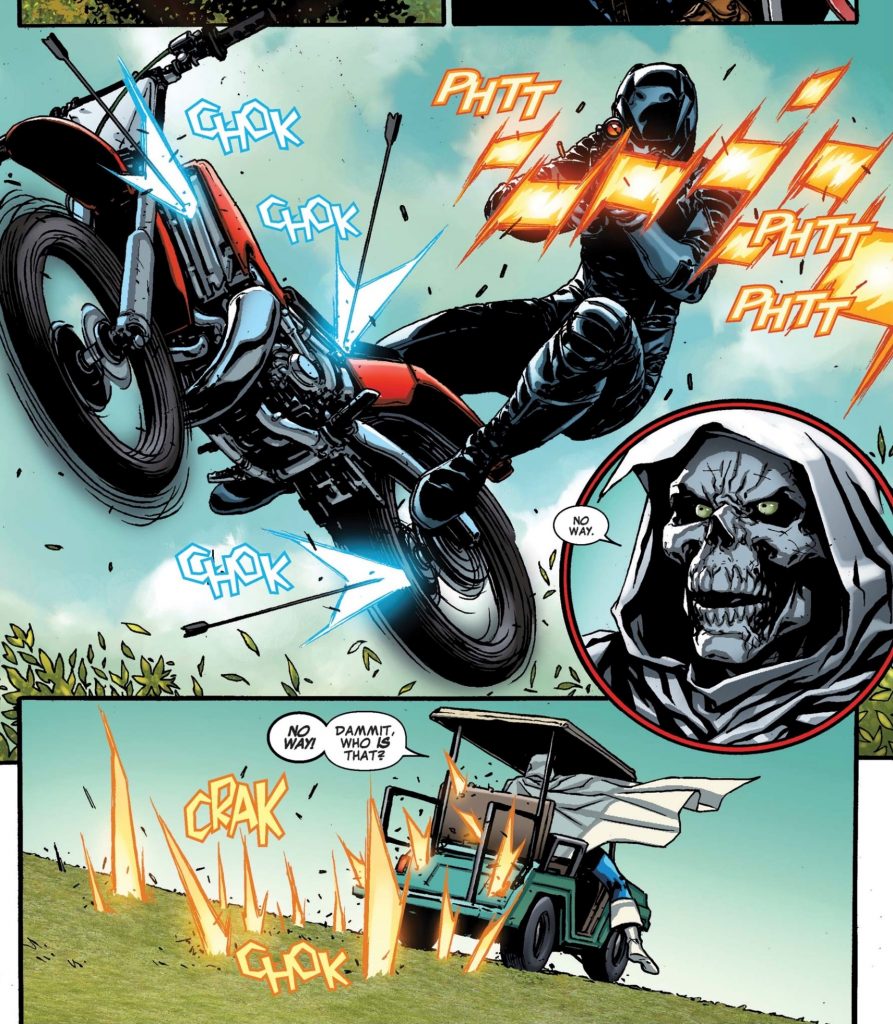 I think the premise that the writer sets up is pretty genius and lends to the situational humor I found throughout the book. We find out that Tony has been framed for something he didn't do, and must now set out to clear his name or die. Writer Jed Mackay, builds an arc that looks to be part buddy cop, one part fugitive on the run and one part murder mystery.
Alessandro Vitti's art is really well done. There was quite a bit of action in the pages and I think it was well handled. Also the supporting characters are all well known Marvel characters and are very well drawn with subtle nods to make them his own.
All in all, I very much liked this first issue and will put this on my pull list to see how this first story arc plays out.
Rating 3.5 / 5  
Written by Adrian Harry co-host of the Next Issue Podcast
Find the bi- Weekly podcast @NextIssuePod anywhere podcasts are available.
Podcast available at Next Issue Podcast page