It has been one hell of a year so far. Because 2020, I have not read or watched too much of anything. It is something that is missing in my life and I'm about to remedy that. Books, comics, TV shows and movies all make up what I'll being doing for the next several months. I'll consume the material and give you my thoughts and review. First up to the plate will be a review of the book Lovecraft Country, by Matt Ruff. With the first couple of episodes of the HBO adaptation out I decided to read the book first.
Thanks for going on this journey with me.
Your brother in nerdom,
Big A
Lovecraft Country (Book)
By Matt Ruff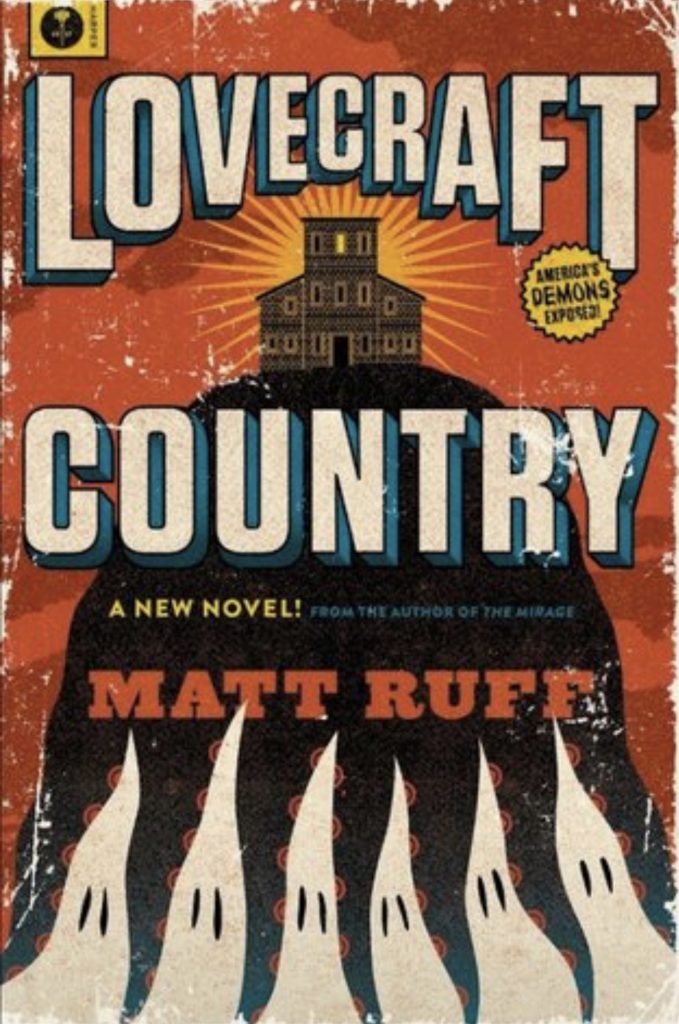 I remember seeing the first trailer for the show, Lovecraft Country, back in the beginning of this year. All I had to know was that it was a period sci-fi, horror show produced by Jordan Peele and J.J. Abrams. I had my calendar marked and was ready to roll or so I thought. What I got in that first episode blew my mind so much that I had to get the book the show is based upon.
Published in 2016, Lovecraft Country is a bunch of interconnected short stories set in 1950's Chicago. Atticus, who is a black man, his immediate and extended family are all main characters. Tick, as he is called, has come home from fighting in the Korean War. Tick returned to Chicago after receiving an urgent letter from his father. Upon arriving, it is discovered that his dad has gone missing. So he, his uncle George, and his childhood friend Leticia, set off on a road trip to find him.
I think this book sets itself from a lot of others in the genre, Ruff does an amazing job of showing just how getting in the car and driving across country could be for a black man in the '50's. We've been led to believe that racism stopped at the Mason/Dixon Line. That was far from actuality and the author brings it home.
Lovecraft Country does a unique job of shining a light on bigotry. It tells the story from the perspective of a 1950's black family. The Turners where an educated, middle class family, with all the same interests and desires as white Americans. And to see that juxtaposition against how everyday white people saw them, was nothing new, but done with great sensibilities. Ruff was able to show that everyday life could be a horror show. I personally found a real connection with Atticus and his love of reading sci-fi, fantasy, and horror. It also is a love letter to those genres weaved with the dark history of this country. Ruff thoroughly researched and drops little Easter eggs, throughout the book. From mentioning other works of literature, to weaving historical events throughout the time period of the book, each story is a tribute to a different genre of writing.
They all connect so beautifully.
So with that being said, I highly recommend this book. I hope Mr Ruff can take us back to Lovecraft Country again soon.